The recyclability of expanded polystyrene
As the name suggests, polystyrene granules expand during the production process by allowing the pentane still in the granules to expand at a relatively low temperature. Not only does the volume of the granules increase, but the expansion presses the granules firmly against each other so that they connect with each other.
The trapped gas ensures that EPS packaging has an insulating effect and that it can absorb strong shocks. This makes EPS packaging eminently suitable for transporting food and/or fragile products.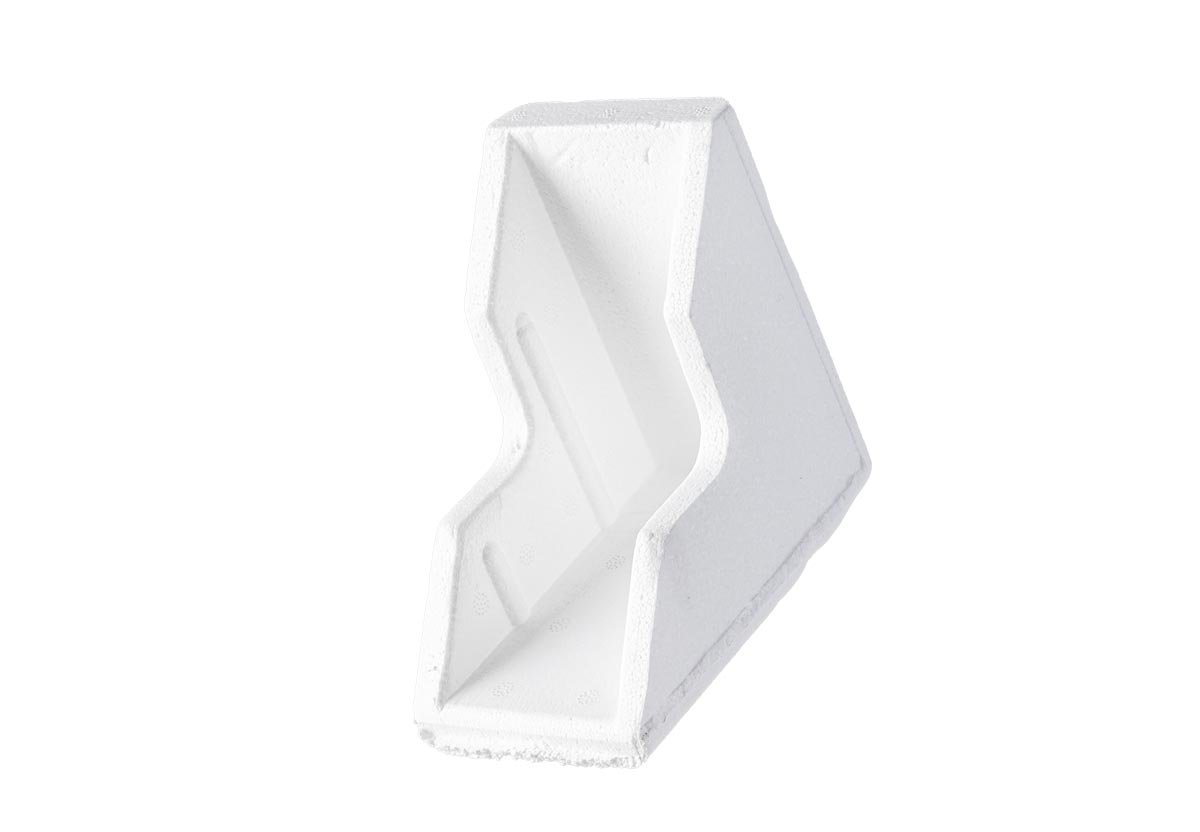 Not to be confused with EPP!
If you are using expanded polystyrene (EPS) packaging, first check that it is not expanded polypropylene (EPP). Classic "isomo" or expanded polystyrene is brittle and the surface consists of small "spheres", while expanded polypropylene is much more elastic.
In order to differentiate: if you bend a piece of isomo, EPS will break very quickly, while EPP bends effortlessly.
| | | | |
| --- | --- | --- | --- |
| Material | Mono-material EPS | | |
| Printing/ink | White. No printing. Inks which are not on the EuPIA exclusion list. | Light colours. Printing on >10% of the surface. | Inks containing elements excluded by the EuPIA list. |
| Additives | Essential additives (stabilisers, antioxidants, lubricants, cores, peroxides) | | |
| Labels | PE-HD, PE-MD or PE-LD labels or paper labels are suitable for recycling. | PP labels. Self-adhesive paper labels and plastic labels (d > 1 g/cm³) which cannot be removed by cold washing (40°C). | |
DOWNLOAD THE TABLE IN PDF